As our new year approaches, I'm trying to plan out our new school year! We are continuing to use My Father's World as our main curriculum which I simply adore, by the way. We will also be using some of Christian Liberty Press books, A Beka for math, phonics and spelling. Apologia and Answers In Genesis for science. Alpha Omega for social studies & health. We will be using First Language Lessons and Primary Language Lessons for grammar. For character and read out louds we will be using Lampligher, Pearables, Yesterdays Classics, Grace & Truth Books and Beautiful Feet. This week, I will be ordering Jonah's curriculum from My Father's World. I plan on having him use Winter Promise and some Christian Liberty Press for Bible next year. I can't wait for next year because Cainen will be doing "Exploring Countries and Cultures" from My Father's World and "Children Around The World" from Winter Promise. Instead of A Beka, I plan on using Winter Promise for both of the boys for language arts next year. We plan to start school on September 8th! I love having things in order.....it makes my home run a lot smoother and gets me even more excited and determined! We usually finish our schooling within 4-5 hours each day although life still happens at times.


Monday
:
workout/personal devotion
chores
school lessons
music/studying composers
Tuesday:
workout/personal devotion
Mops
chores
school lessons
Wednesday:
workout/personal devotion
chores
school lessons
womans Bible study
Thursday:
workout/personal devotion
chores
school lessons
music/studying composers
Friday:
Homeschool co-op
nature study
read alouds
home group
Saturday:
family time
Sunday:
Church
musical practice
Awana
Homeschool Fieldtrips & Activities
Since we will be learning about Tchaikovsky this year, I will be taking the boys to go see the "The Nutcracker" at the theatre in Sacramento this winter.
We will also be going to Apple Hill in the fall to Abel's Apple Acres. There is a hay ride up to the orchard and then a trip to the kitchen to see what they do with some of their apples. The kitchen tour ends with an apple doughnut and apple juice. There is a corn maze and a pumpkin patch as well.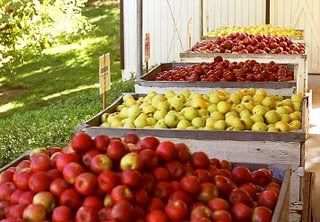 The boys love "The Little House On The Prairie" so I also plan on taking them to see "A Laura Ingalls Wilder Christmas" at the Young People's Theatre.
There will be a Co-op Back-to-School Picnic coming in September. I also plan on getting back involved with my homeschool chat group. I really want to take the boys to the zoo as well as a art & science museum. Since we will be learning about American History, I plan on taking the boys to the Railroad Museum! That should be a lot of fun! I know the boys will love that! Every year we go to the "Christmas in Coloma" and "The Gold Rush Live" that is always a lot of fun! Nevada City also has a "Victorian Christmas" every year! We went last year and enjoyed it very much! Here's a picture of Cainen last winter enjoying a "vintage" Christmas.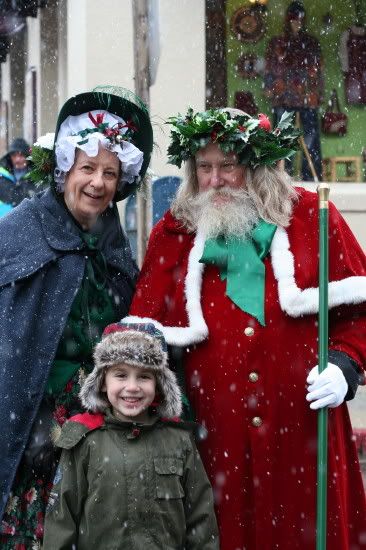 So far it looks like we have some pretty exciting things planned & I look forward to the new year!